Educating children for the future
Book your tickets for the 60 year celebration on Friday 18th October from 5 - 8pm. With an art show, performances, games, entertainment and more, it will be a great night to celebrate the school's long history.
St Margaret Mary's Spotswood
We educate children to be critical thinkers who are curious about the world around them. Our students are confident life-long learners who collaborate with their community for better outcomes. They approach the world with innovative thinking, respectful communication and a deep sense of belonging and responsibility for the environment around them.
We adopt contemporary educational methodologies, like Walker and Visible Learning, to develop confident, inspired and intrinsically engaged learners. We tailor our teaching for each child, knowing that not all children learn and develop on an age-based curve. Our students go on to be strong, innovative and thoughtful leaders with a deep belief that they can positively impact the world.
We educate children for the future.
About the school
St Margaret Mary's Primary School was established in 1954 and now flourishes as a learning and faith community. The school, located in a quiet residential pocket of Spotswood, is a place for rich learning and faith-filled experiences.
St Margaret Mary's has a vibrant and supportive school community led by our Principal, Andrea Richards. We are committed to working in partnership with children and families to ensure our students are happy and motivated learners. Our dedicated teaching staff work to provide a rich and diverse curriculum focused on developing the whole child - academically, spiritually and socially.
We teach our 150 students in composite classes, utilising the twelve learning and creative spaces we have on the school grounds. In coming years, we will build on the available learning spaces to further enhance the learning experience for our students.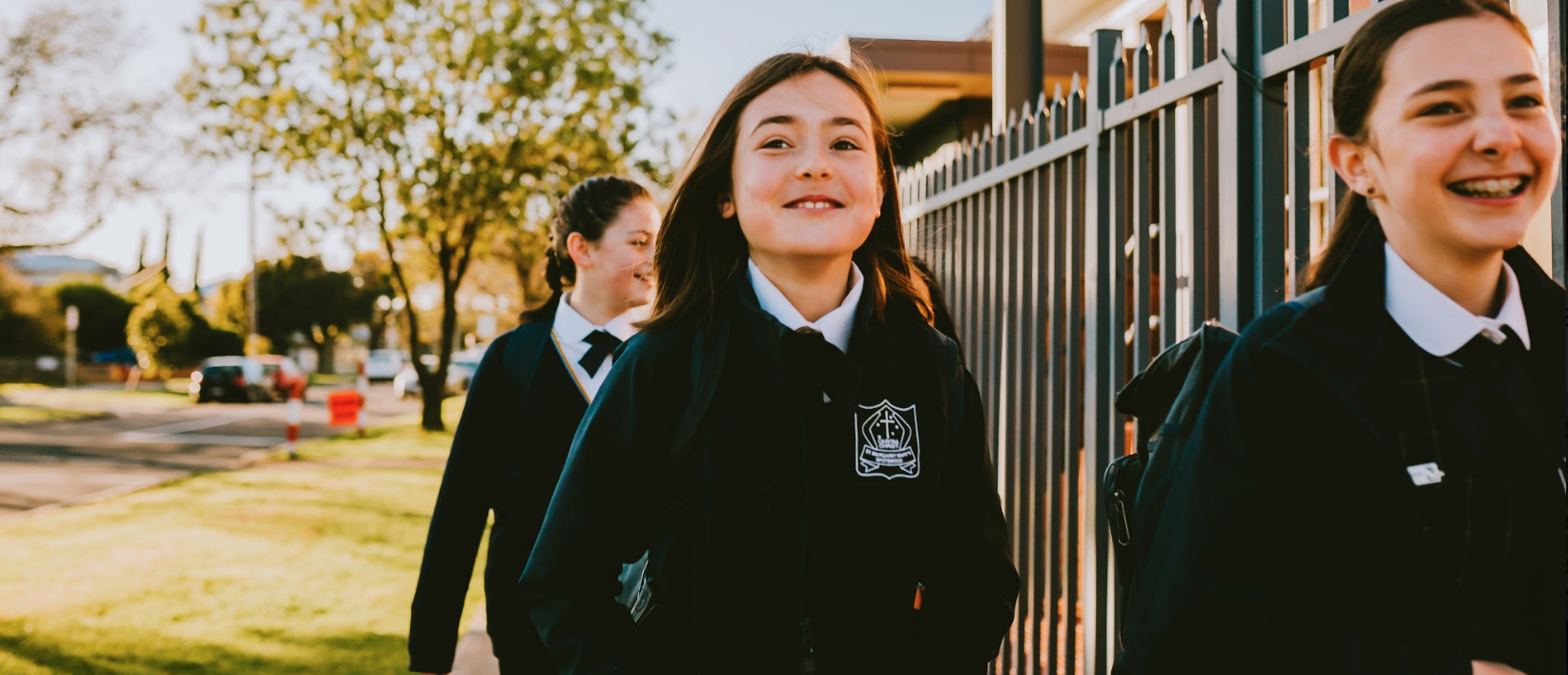 Upcoming school activities
Please check the calendar regularly so you are up-to-date with all the events and activities at the school. If you have any questions about an event, please contact the school office.
Important dates for your calendar
See our full calendar of events
What our community says
We are exceptionally proud of our school and passionate about developing tomorrow's leaders. See what others say about us.
"My husband and I feel our son has had an excellent first week. He has come home happy and enthusiastic about his day, enjoying making new friends and the learning at St Margaret Mary's. The best part of his week has been learning long division which he has demonstrated to us.

Thank you to all of you and to Simon and others within the school for your efforts to make him feel welcome and our whole family included in the school community." - Rachelle





"My daughter started year 7 at The Academy in Fitzroy (she is the only student from St Mary's in Williamstown) and has met your past year 6 girls attending The Academy.

I feel compelled to get in touch with you and let you know how inclusive and welcoming your 2018 grade 6 girls have been. This is a credit to your school and I have been so impressed with their extension of friendship, genuine care for each other travelling and respect. I really felt the need to convey how impressed I am with the kids from your primary school.

An absolute credit to your school and practice of Christian values" - Josie Camilleri
'Differentiation is responsive teaching rather than one-size-fits-all teaching.'

"The above quote reflected your leadership, which was evident last night. To see the students with additional needs being part of the performance and not being forced to wear costumes that affect their sensory issues was amazing to see. To see my child on stage, who would have thought this was possible 6 months ago! To see her shine, I had tears running down my face. You and your staff need to be congratulated. I am proud to be part of the St Margaret Mary's community'" - Jodie W